2018 brought a tremendous amount of change for J and me. We welcomed a new nephew into the world, spent 11 months doing long-distance as he closed out a field assignment in Saskatchewan, trained for and ran our first half marathon, moved across the country, got married, honeymooned in Asia, and last but certainly not least: BOUGHT OUR FIRST HOUSE.
Our decision to purchase a home was not easy. We went back-and-forth with pros and cons of buying versus continuing to rent. As someone who's lived in five different cities since I turned 18, the concept of truly planting roots was a little unsettling. What if we want to travel for an extended time? What if one of us loses our job? What if we get a job opportunity out of state or out of the country? Despite all of the fears that detracted from the desire to buy, we ultimately felt more confident in the investment (and I in the overwhelming excitement to decorate).
While this may be shocking to anyone from warmer climates, the Minneapolis housing market is CRAZY competitive. People actually want to live here. It's crazy, right? With the housing supply at a 14-year low, we definitely were in over our heads when we first started looking. Before properties hit the market, they already had offer paperwork. We carved out 6 houses we wanted to tour with our realtor one Sunday and within an hour of sending them over 3 were already sold - all within 24-48 hours of being listed.
We toured one house in the Seward neighborhood (artsy and outdoorsy) of Minneapolis near the Mississippi River. Although it was DARLING, it wasn't right. We both felt it in our gut. And then we toured our house. Being above our budget and 4-bedrooms, I thought for sure that J was going to hate it. I kept trying to read his mannerisms to gauge his feelings towards the house, but he suddenly nailed his poker face. I got NOTHING. When we walked out with our realtor after the tour, I kept trying to downplay how much I loved it by saying things like, "I don't know… it's a lot of house…. the yard will suck to mow being so big…. etc." Again, he was impossible to read. When we got into the car and I ask, "so?"
"I mean…. it's f*cking dope."
And…. we got the house! We came this close to a bidding war, which likely would have put us out of the running, but we got it. I spent the 60 days before closing drawing layouts, compiling design boards, and shopping for all the key furniture and decorative pieces. That might surprise people. Yes, I'm a cuckoo bird and bought the vast majority of my furniture prior to moving in. I brought a measuring tape to the inspection so I could get dimensions to ensure I didn't purchase anything too big or small for the space.
My two primary intentions with decorating our very first home:
KISS: keep it simple stupid: I wanted to be really intentional about what I purchased for our house. I didn't want to settle for pieces I liked; I wanted ones I loved, and I most certainly didn't want to pack our home with unnecessary items. This led me to driving over an hour outside of the Twin Cities to buy a vintage furniture set from a random woman on Craigslist. It led me to bartering (unsuccessfully) in a Thai market for a gorgeous porcelain jar. It also led me to feel calmer about the process. I didn't need to have EVERYTHING right away. I had 60 days before closing, and if I didn't find something before then that was just fine. This approach is also why there are still several rooms in our house that are works in progress. Which means they are upcoming projects (my absolute fav).

Longevity is key: this is our home now. We aren't moving for the foreseeable future, meaning it was finally time to invest in more long-term pieces. When I lived in apartments, I focused on the versatility of each piece for when I inevitably moved. Would it even fit in the new place? Would I have room for everything? Could I sell an item if I lost square footage and didn't have space?The days of preparing for perpetual upheaval were gone, and I could finally invest in lasting pieces. This change in mindset was welcomed. J and I loved buying higher-quality and more unique pieces that we were excited to buy. With that, I also considered that my taste will continue to evolve, which is why I stuck to neutral and minimalistic styles. If we're spending the money, I want to make sure I'm not going to feel like gouging my eyes out every time I see a sofa or table in 2 years.
It has been 4.5 months since we moved in and I pinch myself pretty much every morning when I wake up and am reminded that this is ours. I love so many spaces in our home, and for the areas that I don't love I know I can get them there, and that is deeply satisfying and energizing to me. Now, without further ado: the Cafferty Casa.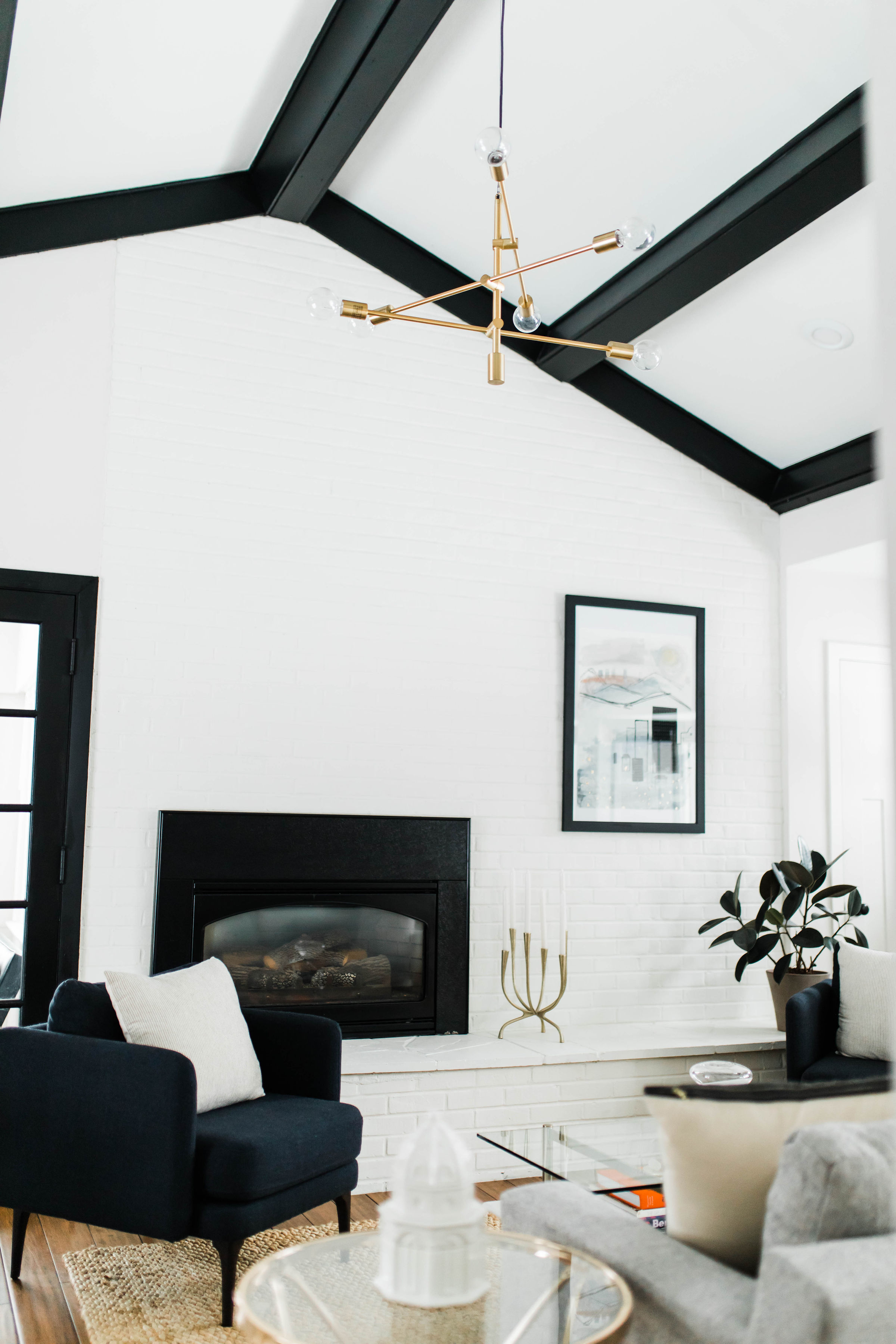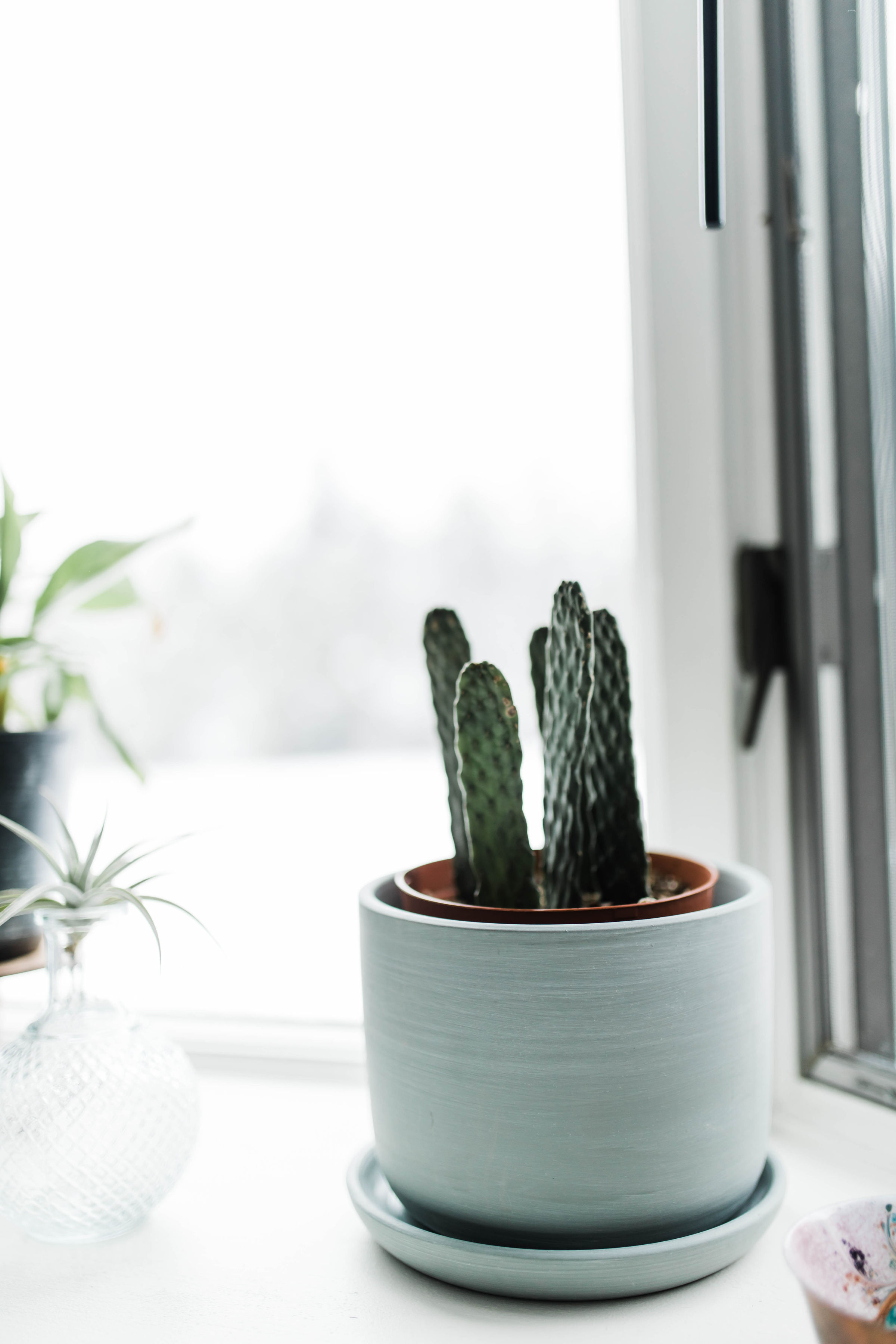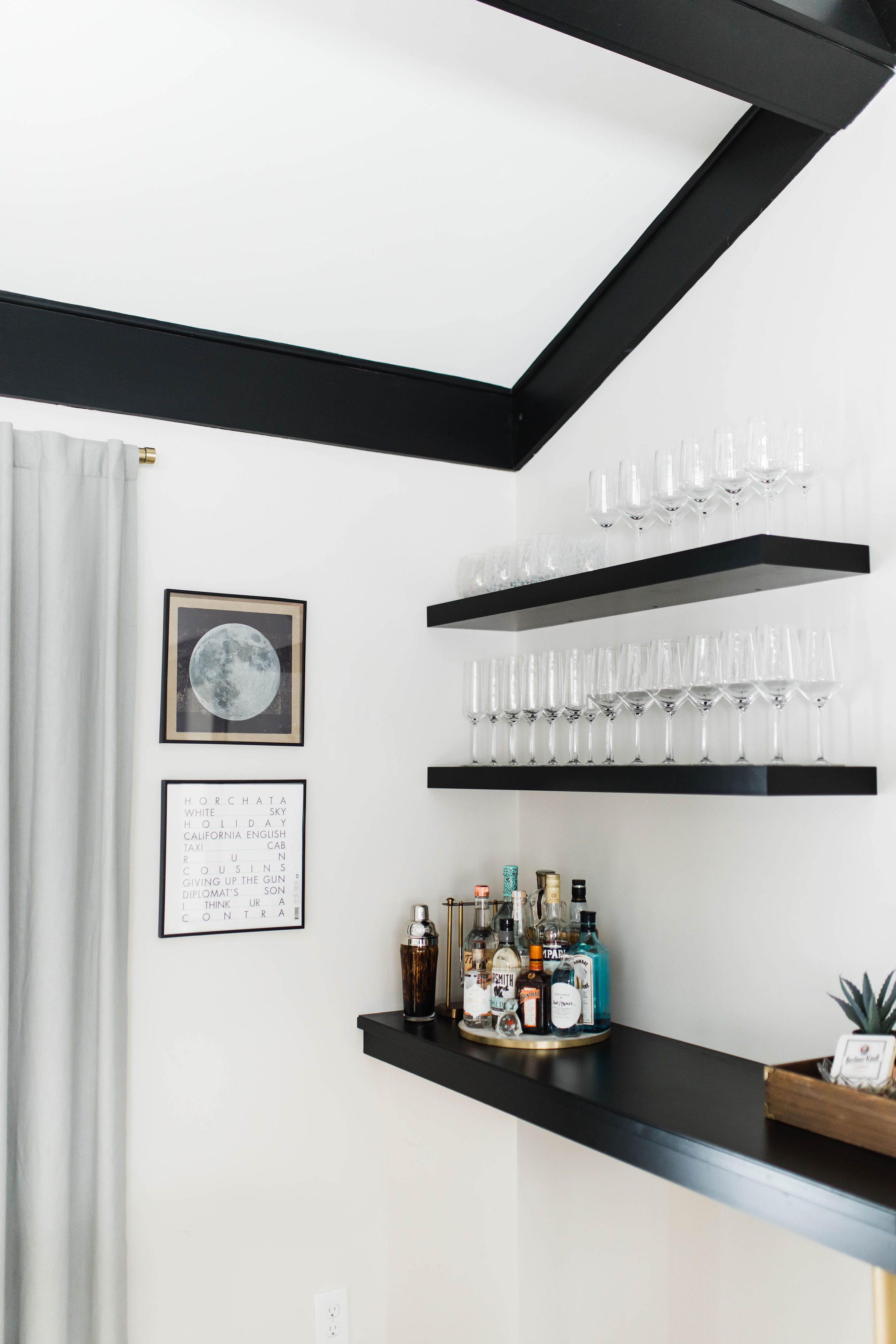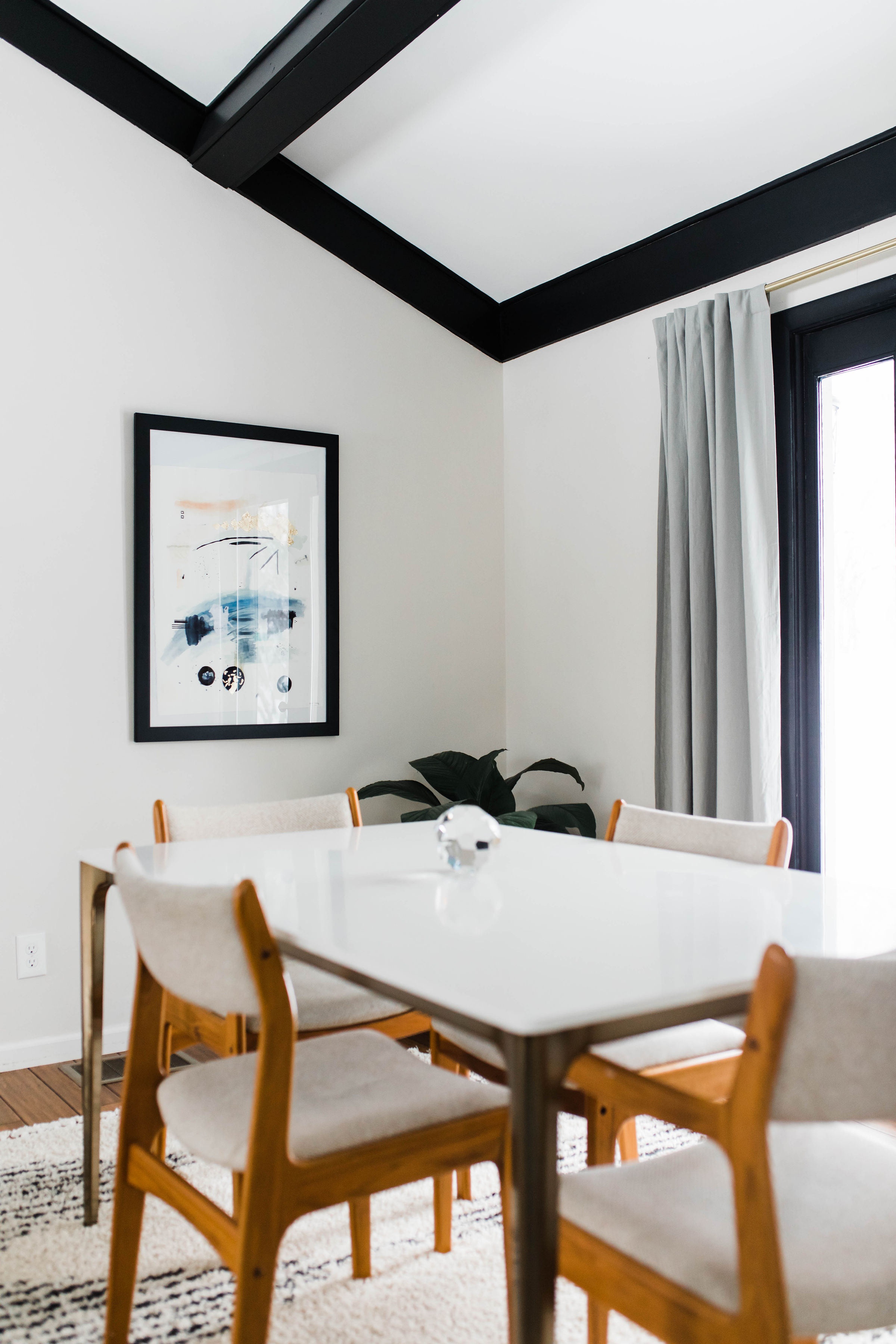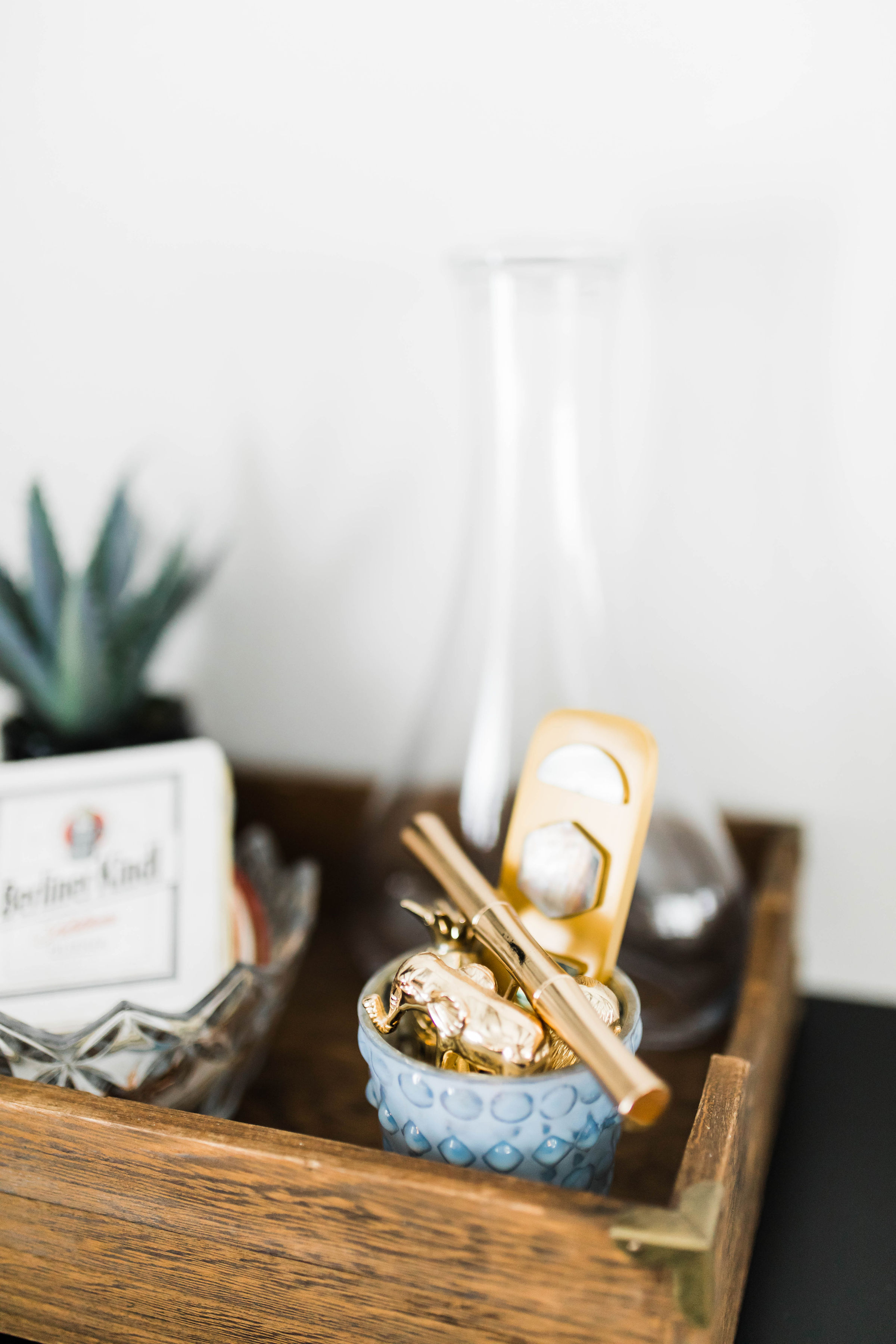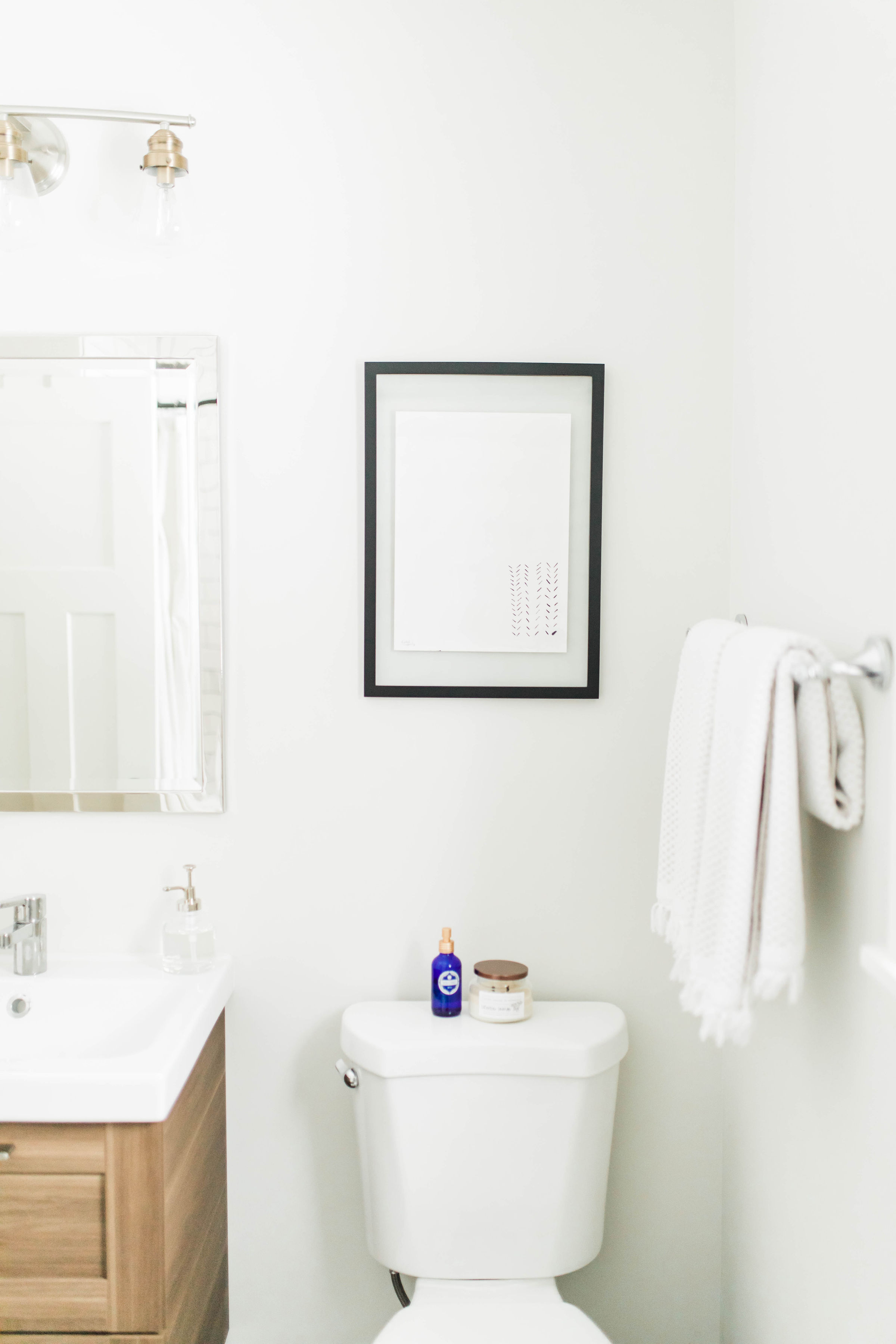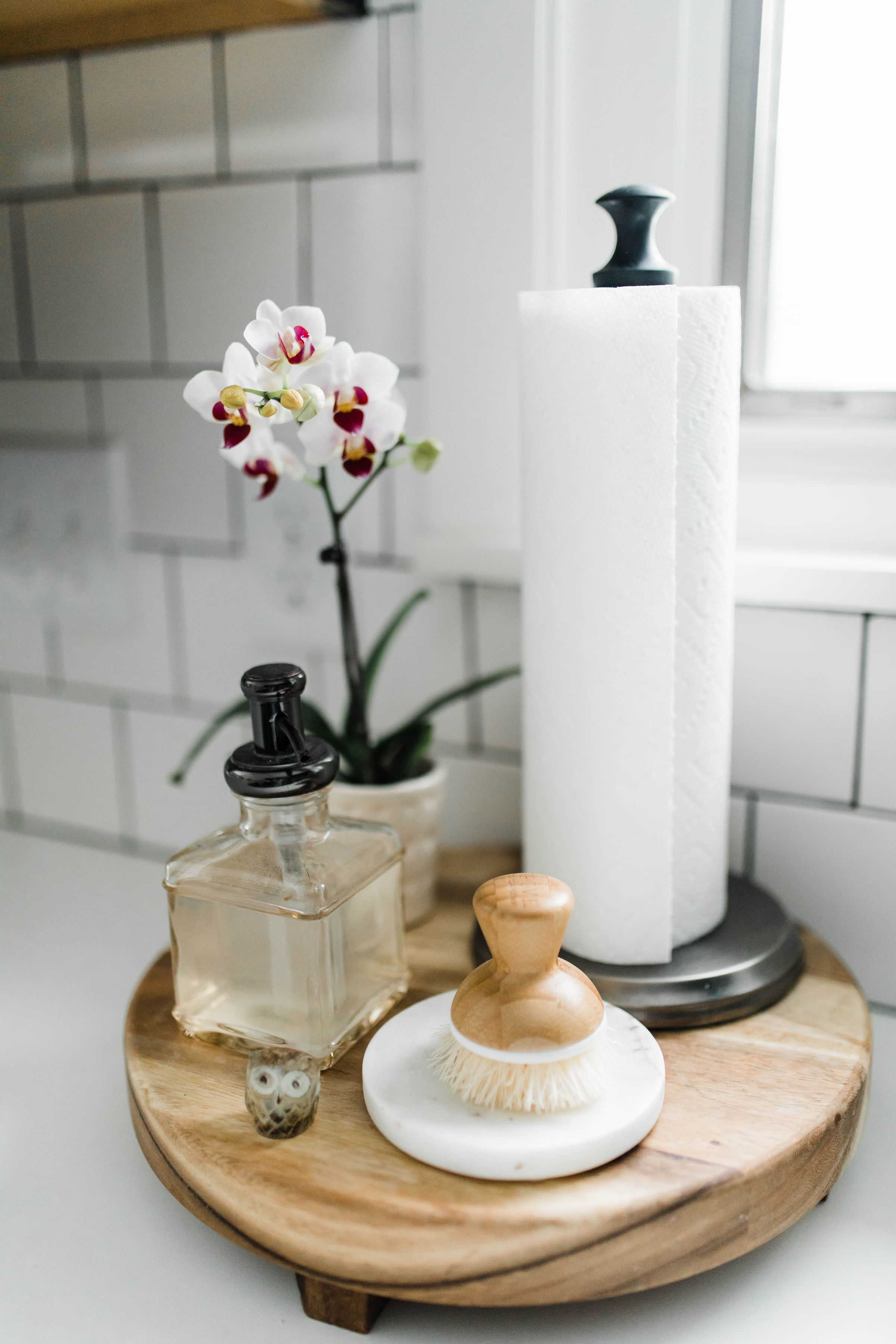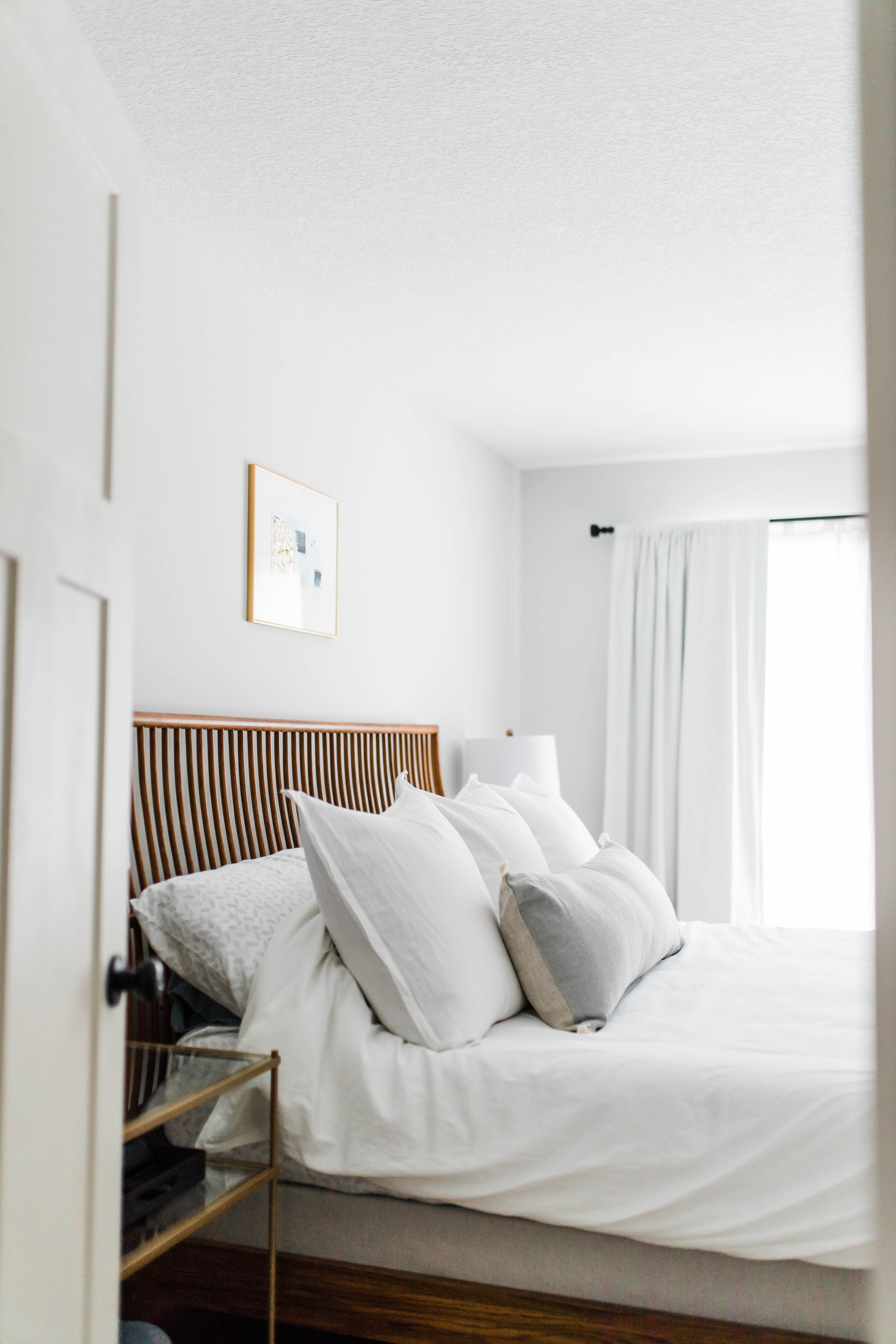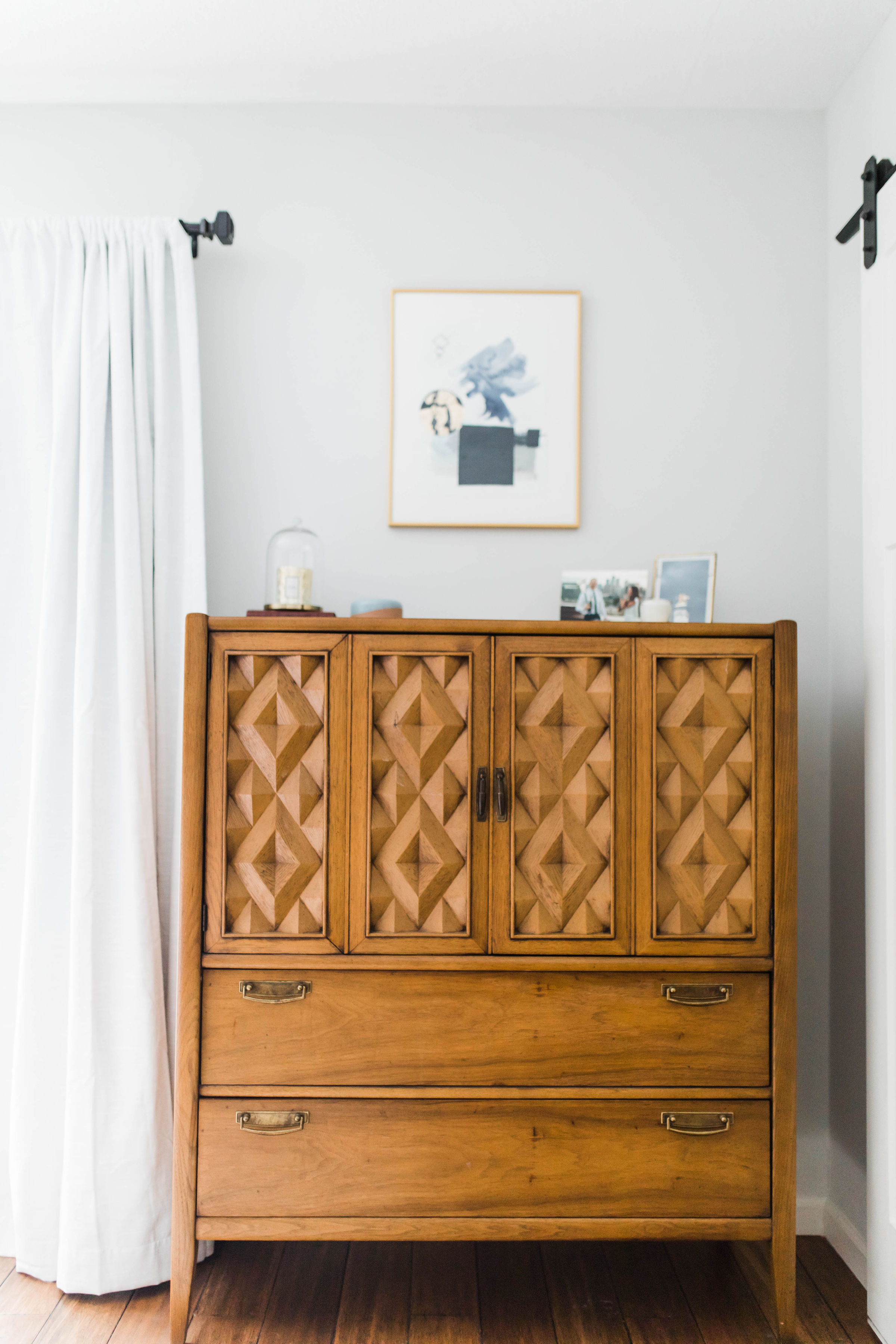 I'm just still over the moon. Let me know what you think in the comments! Want help with your own space? Let's make your abode absolutely magic!
All photos courtesy of my ever-so-talented friend Sam. Check out her incredible work at Samantha Lewis Photography.