If you're a big follower of Quarter-Life Living, then I owe you a bigggg fat apology. This past year has been a whirlwind. Truly. Without getting too "woe is me, I'm so busy!" I will say, we moved across the country, got married, bought a house, and visited two new countries. Hopefully you understand.
As I look ahead to 2019, I can't help but be both excited and scared as hell for what it holds. I usually don't dive too hard into personal stuff on here, but this year has been a rollercoaster with work as well, and I'm nearing a crossroads where I need to decide what I TRULY want to do next. And that is TERRIFYING. I have been dreaming for years of diving more heavily into the interior design space - either with my own retail store, freelance design, or both, and part of me is asking: WHY NOT NOW?
Well…. money. Money doesn't buy happiness, but it keeps the heat on, and when the MN temps are 8 degrees, that's pretty damn critical. My steady paychecks still bring little happy dances, and feel more critical than ever now that we have a mortgage. But I am also the type of person that knows if I don't try, I will always question "what if." It's what drove me to go to college in California. Even though it ended up not being for me, I know I would have wondered for the rest of my days what my life would be like had I taken the leap. I'm working on a business plan. And for the 2 of you that maybe still read this, I'm hoping to make some bold moves. Calculated, yes. But I am craving a different path.
So as you can see, with so many thoughts and uncertainties floating around my brain, I'm a bit apprehensive for this calendar flip. One thing I do know, is I am one incredibly fortunate chica. 2018 has been busy, but has been a beautiful reminder of all the amazing, inspiring, and loving individuals that I get to call my family and friends. They are what keep me going.
Now, all sappiness and stress-outs aside, 2019 is CERTAIN to be exciting on the home design side. I have been heavily sifting through trend predictions, Market sneak-peeks, and inspo, and there are many looks that have me borderline drooling. Without further ado, here are my major trend predictions for the new year:
No Trouble with the Curve
A little bit art deco, a little bit 80s = a whole lotta style. Curved upholstery is back! I am excited for some rounded edges to contrast the recent mid-century modern craze. Do not get me wrong, I love MCM - my house is ridden with it - but this is a fresh takeover. I love the look of a curved sofa paired with blunt-edged tables or chairs. The mix of lines will spare you from feeling like you overdid the look in a few years.
All Things Artisan
This one is near-and-dear to my heart. As many individuals strive to be more mindful - spiritually, mentally, physically - it is inspiring to see more and more people seek fair trade, artisan-made, and sustainable products for their homes. I feel so much more joy when I find items for my spaces that have a story behind them. As Anna Lappe said, "every time you spend money, you're casting a vote for the kind of world you want." I'd like to cast my vote for the makers, artists and artisans near and far who are pursuing their passions and bringing beauty into the world.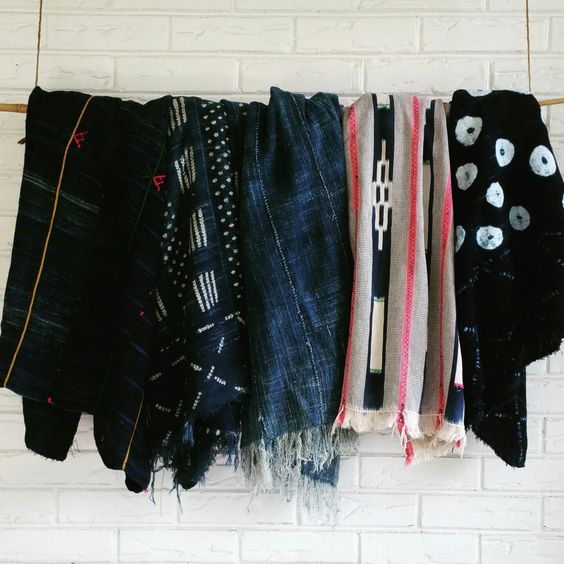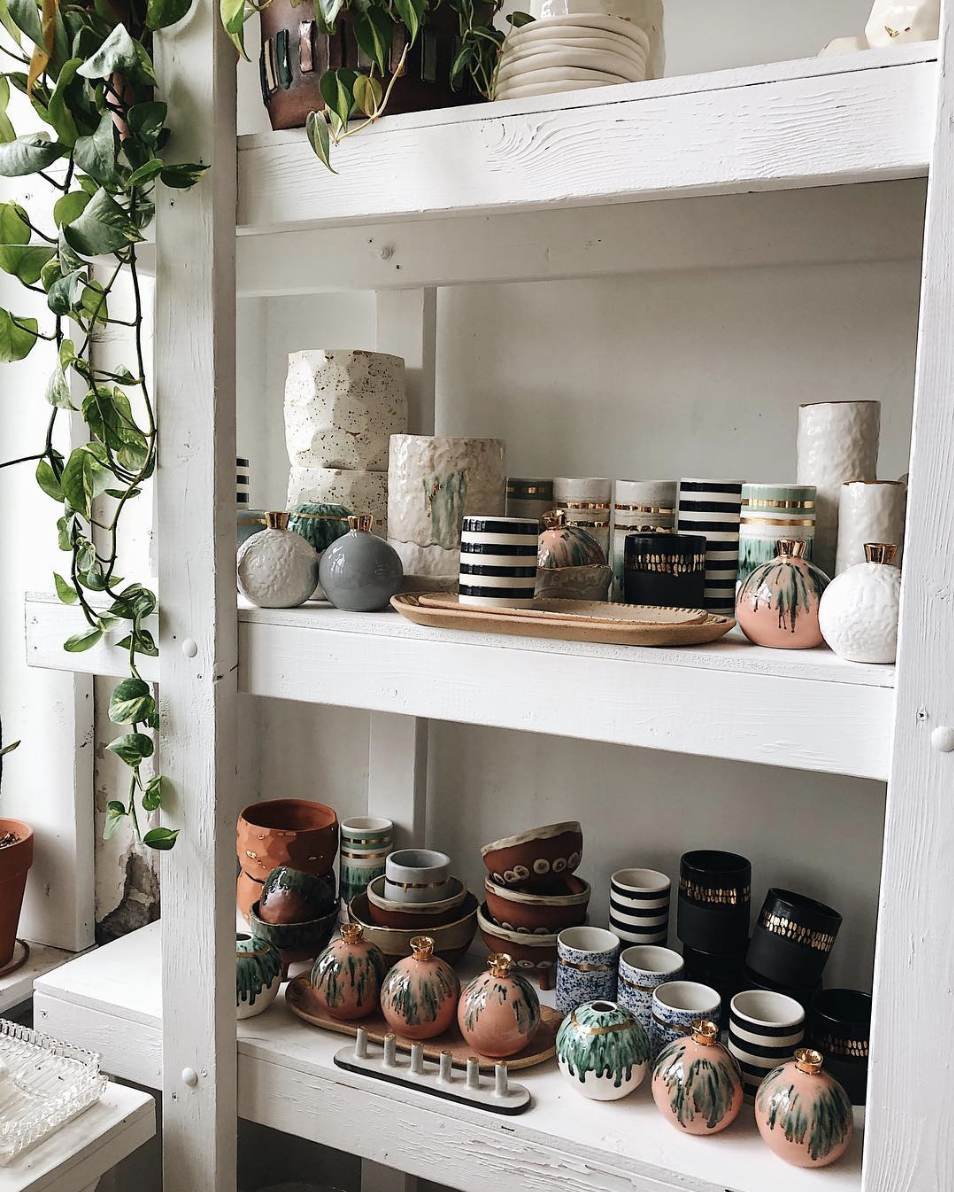 Matte Black Attack
Sleek, moody, and ultra-badass, matte black is throwing shade on 2019. I've seen it used in a huge array of design elements, from appliances to paint, hardware to tile. With airy and bright looks dominating these last few years, I'm thoroughly enjoying the pendulum swing to the dark side.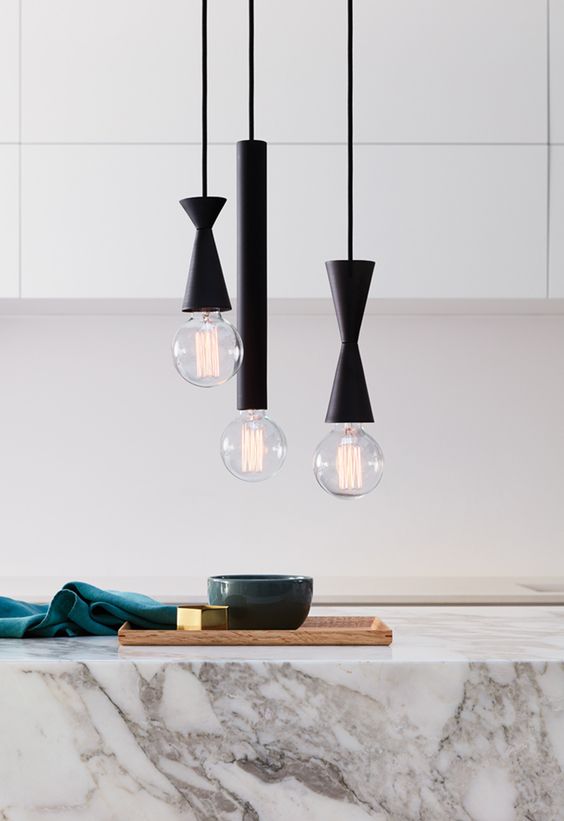 Down to Earthy
Natural materials will continue to reign strong in 2019. Rattan, jute, and other organic materials help bring outdoor elements in your space for a relaxed, boho twist. It's also a great way to incorporate globally-sourced products, as many materials are from Asia, South America, and Africa. Although we've seen endless looks with these materials, the new trend I'm calling for 2019 is the adopting of warmer, earthy tones in homes. Clay, terracotta, and peach hues will make rich splashes, warming up the ultra-cool palettes of 2017 and 2018.