Well team.... Pretty sure I blinked through December and the majority of January. Seriously?! How is already January 23rd? How has it almost been a month since Christmas? How has it been 20 years since Spice World came out?!
I'm absolutely losing my mind that it has been over a month since I've blogged, but now that my beau is back north of the wall (Canada - any GOT fans?), I have plenty of downtime to get back into the swing of things and to get typing!
Now that we're kicked off in a new year, it is about damn time I give a full trend report for 2018. Here are the top styles/designs I'm predicting will be on everyone's MVP (most valuable Pin) list.
HERRINGBONE
Don't think I'm hating on subway tiles, because they can still be well done, but herringbone is the next big tile AND floor trend. The pattern itself is completely classic, and when used in wooden floors gives me flashbacks to older early 1900s homes (so naturally I'm obsessed).
MOODY HUES
Neutrals certainly aren't going anywhere, but nothing says 1-year into a Trump presidency like some dark and stormy tones throughout a house, amiright? This trend started to gain traction in 2017, with deeper tones being used for interiors and exteriors alike, but I am banking on it reaching new heights this year.
RAW MATERIALS
We saw plenty of natural elements come into play in 2017 (think woven pendant lights, mudcloth, linen/burlap) and this will carry through to the new year. I absolutely love it, because it gives great opportunities to find responsibly-sourced artisan-made items from around the globe.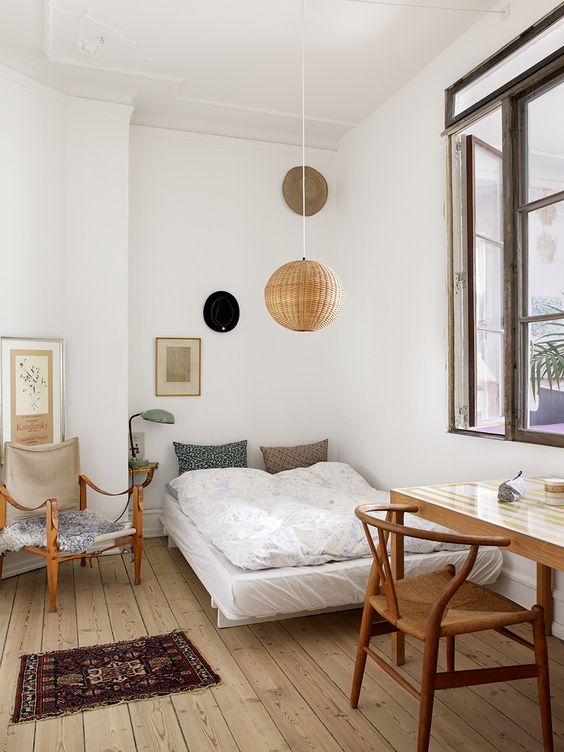 BOLD FLORALS
While this look gives me flashbacks to my mom's formal living room from the 90s, I also kind of love it (although in moderation). While the bold "flower power" people will probably being throwing up wallpaper faster than you can say chrysanthemum, I'll stick to smaller accents that won't make the entire space feel dated in a few years.