Did I just stamp "millennial" on my forehead with that title? My bad.
When it comes to designing a room, it is easy to end up with one element taking center stage, whether it be a bold art print, unique furniture piece, or vibrant paint. But, do you ever think of designing a room around a light fixture? Probably not, but these statement lamps and pendants just might make you reconsider.
Unfortunately, being in an apartment will limit you in this department (I'm right there with you), but that doesn't mean you can't fuel some ideas for your future home, or score a great table or floor lamp in a similar style.
The biggest trends I am noticing are woven, glass orb, and what I'm deeming "bold gold" fixtures.
Woven
For some, this trend may be a bit boho, but I'm digging the natural vibes it brings to a space.
ORB
Mid-century roots with fresh updates. From simple pendants, to geometric chandeliers, I'm loving the range that this trend has.
BOLD GOLD
Many of these bring flashbacks of the sunburst mirrors that seemed to be everywhere the past 2 years, but I'm into the metallic look. What do you think, should this trend stay or go?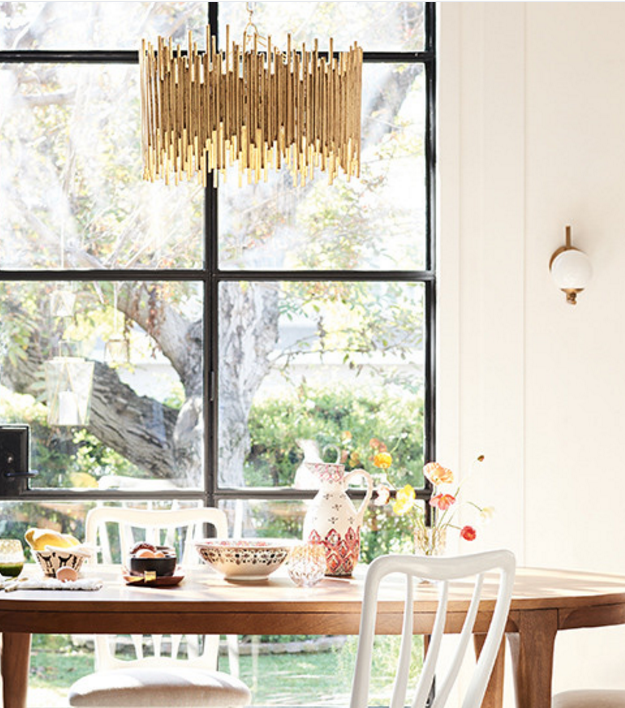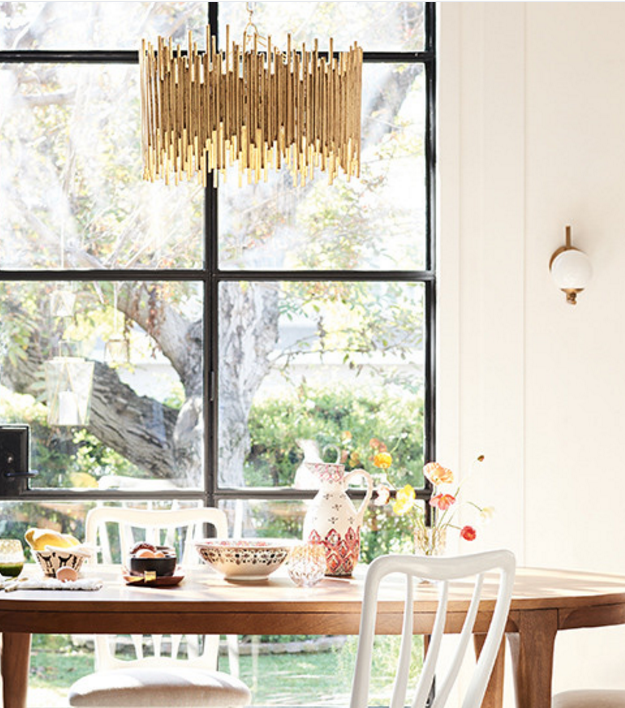 Digging the trends? Click any of these images to bring one of these babies to your home!